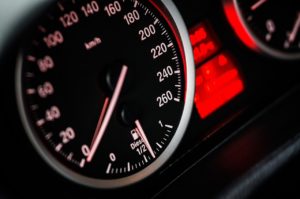 Do you ever wonder if the sound your vehicle is making is normal? If it sounds like you're grinding silverware in a blender every time you start your car, it's a no brainer that your car needs a trip to the auto repair shop. But sometimes it's not that easy to know when we need to schedule a tune-up or have some other preventative maintenance performed. However, there are some tell-tale signs that can help you decide when it's time to see a car doc.
For starters, if you notice that an engine warning light has come on, that's a good indication that a tune-up is needed. It could be something little, like one of your headlights is on its last leg, or something major, like your transmission is about to kick the bucket. In this case, it's better to be safe than sorry. Scheduling a tune-up with your local mechanic is the best way to ensure you don't find yourself stranded on the side of the road.
If you find that your vehicle stalls at red lights, or at any other abnormal time, or if starting your car in the morning seems like pulling teeth, then it's time to schedule a tune-up. When your vehicle is functioning at its best, stalling and slow starts should be nowhere near the picture. There could be a slew of issues causing your car to drive you insane, so bringing it in for a mechanic to look at is your best bet.
Notice that your fuel mileage has decreased significantly? A dirty or malfunctioning engine can lead to decreased gas mileage, which none of us look for in a vehicle. Filling up with gas more frequently, due to decrease fuel mileage, is a not only a nuisance, but a drain on your pocketbook. However, there is a simple fix to this issue: preventative maintenance! Scheduling a tune-up allows your mechanic to identify and fix any dirt or mechanical issues that could be impacting your gas mileage.
Have you ever feel like you could skip leg day because you have to press the pedal through the floor before your car stops? Spongy breaks, lack of brake fluid, or another host of issues with your breaks can pose a significant threat to your driving safety. Any abnormal breaking should be looked at right away, as to prevent further damage or stress. Be sure to tell your auto mechanic what happens when you brake, so they can help determine what the issue is.
Any other weird noises or vibrations that you experience while driving are also reasons to schedule a tune-up. Taking care of your vehicle and repairing any minor problems before they have the opportunity to become major problems will save you both time and money in the future. Performing regular preventative maintenance is the one overwhelming theme of car enthusiasts that plan on keeping their vehicles on the road for the long haul. We firmly believe in preventative maintenance here at Good Works Auto Repair and will perform a courtesy inspection of your vehicle each and every time your visit our repair shop.