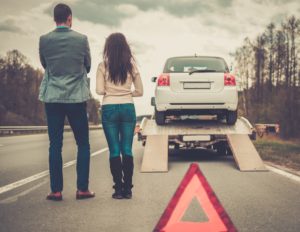 We all know SOMEONE who has had the misfortune of having to pay for major auto repairs. They can suck whatever savings there may be in the bank and then some. Sometimes, expensive auto repairs leave people in credit card debt, other times it leaves them with a vehicle that they cannot afford to fix and therefore cannot drive. None of these situations is ideal and something we all want to avoid. So how can we do that? Easy – by maintaining a consistent preventative maintenance schedule on your vehicle.
Interested in knowing just WHICH repairs may cost you your life savings? Here you go!
Battery Cable or Alternator Failure
The cost? Up to $750.00 The cause? Using a cheap car battery which can leak gas and corrode the battery cable terminals over time. Being cheap could cost you when it comes to car batteries!
Head Gasket Failure
The cost? More than $1000! The cause? Using improper coolant or failing to flush your coolant system. You could pay between $130-180 for a proper coolant flush, or you could allow your cooling system to be eroded by electrolysis.
Premature Tire Wear
The cost? $300 to $2,500 for suspension problems, alignment, ball joints replacement, control arm bushing, etc.  The cause? Failure to rotate tires and check for proper inflation. We check these for FREE with our oil changes. Now that's something to think about!
Transmission Failure
This is a bad one. The cost? $2,000 to $4,000 for a new transmission. The cause? Failure to flush your transmission and use the proper fluids. Find a certified auto repair shop who will use proper transmission fluids and remember, a transmission flush should start with a pre-cleaner to loosen sludge and deposits. Next, be sure you are getting fluid that meets or exceeds O.E. requirements; improper fluid may actually cause shifting problems. Finally, a conditioner should be added to help keep the seals soft.
Engine Failure
This one hurts, too. The damage? $2,500 to $5,000 for costly repairs including engine replacement. The cause? Failure to change your oil every 3,000 miles. Spend the $30-50 on oil changes and save yourself thousands. Today's engines have very tight tolerances, variable valve and cam timing, multi-cylinder elimination strategies and hydraulic timing chain tensioners. Sludge build-up can quickly lead to an expensive repair or engine replacement, costing you way too much!
Avoid costly repairs and let us maintain your vehicle properly!